Welcome to the CyberCrunch August newsletter!
In this issue, we'll talk about how CyberCrunch can help you design a custom recycling program that meets your needs and fits your budget. Are you planning an office relocation due to COVID-19? If so, we can help with data destruction and skilled IT services — find out how below. Finally, we'd like to invite you to a special webinar about the legal issues surrounding data privacy and how they affect your business.
Let CyberCrunch Build You a Custom Recycling Program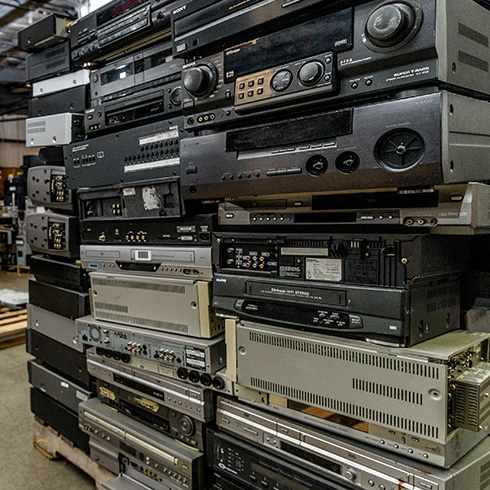 Are you confused about where to start when it comes to electronics recycling? Do you have multiple locations to manage? Do you have a big upgrade or replacement cycle coming up? CyberCrunch is here to help with all of your electronics recycling and data destruction needs.
Our staff is here to walk you through the entire process. We can help you choose the right combination of services that will meet your needs and fit your budget — while keeping your data secure from prying eyes. Simply pick up the phone, email us, or chat with us to have all of your recycling and data destruction questions answered. Here are some questions we've answered for our customers recently:
How do I stack computers on a shipping pallet? (A: Very carefully!)
What do I need to do to make sure I'm compliant with HIPAA/SOX/PCI? (A: Use our serialized onsite or offsite shredding service. Our NAID AAA certified data destruction service is compliant with all major data privacy standards.)
Can you help me dismantle, inventory, and load equipment for recycling? (A: Yes! Our TechLite service is ready to help you with all kinds of labor and tasks.)
So if you're not sure how to get started with tackling your electronics recycling problem, give us a call at 866-925-2354. We're always happy to help our customers find the right solution to fit their needs. Contact us today for a free consultation.
Relocating or Closing an Office? CyberCrunch Can Help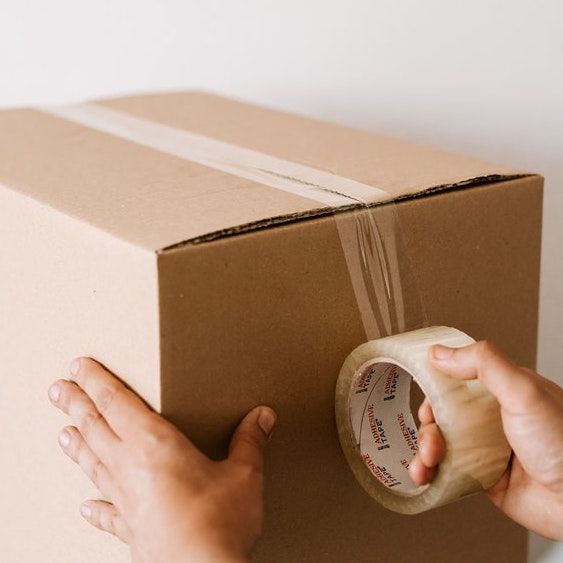 The COVID-19 pandemic has caused an unprecedented shift to remote work. With that change, many companies are moving away from physical offices or downsizing to smaller facilities. If you're planning such a move, make sure that your data stays secure. Equipment like workstations, servers, and even copiers and printers can hold data that could damage your business if it were to fall into the wrong hands. Discarded electronic equipment can't simply be tossed into a dumpster — it needs to be recycled in compliance with local, state and federal regulations.
CyberCrunch can help you with the logistics of relocating or closing your office. Our white-glove pickup service will make sure that all your surplus equipment is first sanitized of all sensitive data, and then recycled in an environmentally conscious manner. Our TechLite technicians can help you to safely and carefully sort, inventory, box and relocate your equipment to a new location. And if you're moving to an all-remote workforce, be sure to check out our mail-back service designed to help you manage equipment used by your remote employees.
Contact us today for a free customized quote for your relocation project.
Data Privacy Legal Webinar on August 6
Do you know how the CCPA, GDPR, or other privacy laws could affect your business? To keep you informed, CyberCrunch is teaming up with Potter Anderson & Corroon LLP to present a special webinar on these new legal regulations.
With so many states enacting new data protection laws and regulations, your business now faces a patchwork of legal issues especially if you do business across state lines. These laws can create new liabilities and issues for your business that can be hard to understand.
So to help you get a handle on these legal issues surrounding data privacy, we're pleased to present this special webinar on Thursday, August 6 at 2 p.m. ET. William Denny, partner at Potter, Anderson & Corroon and expert on data privacy law, will explain how these new laws could affect your business, as well as how to prepare for future changes in the legal landscape.
To reserve your spot, simply click on this link and fill out the registration form. And if you have any questions that you'd like us to answer during the webinar, please contact us.